YETI Roadie 20 YR20W White Cooler With Handle Super Strong Design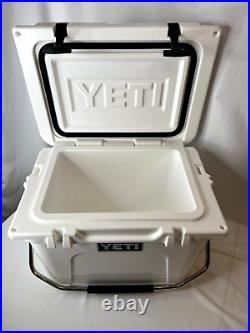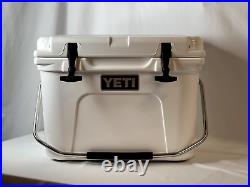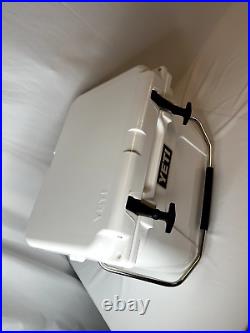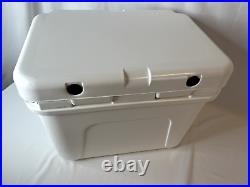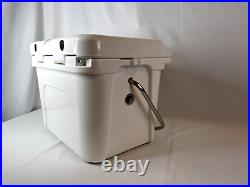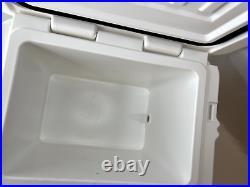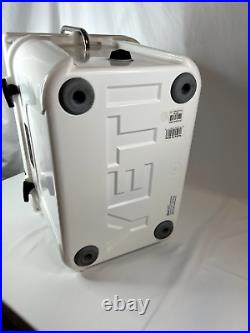 YETI Roadie Coolers are built to take the rugged abuse that comes with the way we work and play. Unlike ordinary coolers, which are essentially? A YETI is made to last! Keeping things cold is what a cooler is all about.

With thicker walls, more than twice the insulation and a full-frame gasket, YETI Coolers outperform the competition? One-piece, extremely rugged roto-molded polyethylene construction. Constructed of food-grade material that is dry ice compatible and UV resistant.

Two inches of polyurethane foam for superior insulation. Freezer-style sealing gasket locks in cold. Durable fail-safe T-latch keepers which are molded into the carcass. Full length, self detering hinge which cannot hyperextend causing breakage.

Padlock holes molded into both the cooler and lid. Non-slip feet so to maintain stability.