YETI Roadie 24 Cooler King Crab Orange Retired Color 2L Capacity New OEM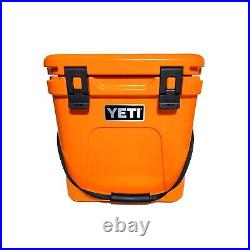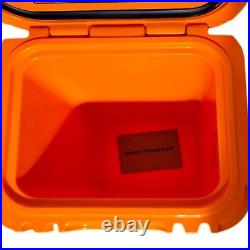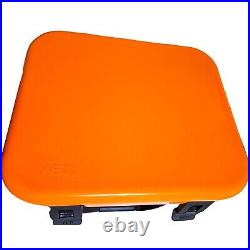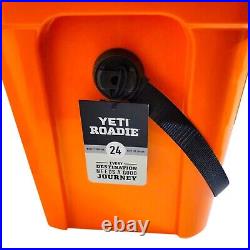 Explore the YETI Roadie 24 Cooler in the King Crab Orange, a retired color that adds a touch of individuality. With a 2-liter capacity, this cooler offers ample space for your essentials. Crafted with durable Polyethylene (PE), it's designed to withstand rugged use. Convenient design: The Roadie 24 is crafted to fit easily behind car seats and accommodate wine bottles for your travels. Effortless carrying: Thanks to the sturdy handle, transporting the cooler is a breeze.

Durable construction: The rotomolded construction balances weight and durability for reliable performance. Quick access: The quicklatch feature allows one-handed access to your refreshments. Capacity: Holds 18 cans with a 2:1 ice-to-can ratio or 24 lbs of ice.

Dimensions: 14.5"D x 16.5"W x 17.5H. Elevate your outdoor adventures with the reliable YETI Roadie 24 Cooler in the King Crab Orange.